Earn points paying your business expenses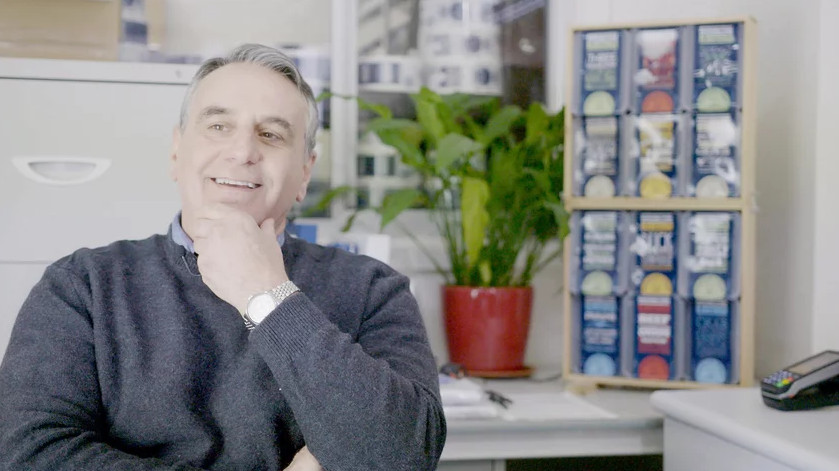 If you're looking to aggressively boost your frequent flyer points balance, RewardPay lets you earn reward points on almost any transaction your business makes – depending on your circumstances, this can add up to millions of points a year and get you flying at the pointy end of the plane more often.
RewardPay works by letting you pay your business expenses with your credit card, even if credit card payments aren't accepted by whoever you're paying. If you pair the RewardPay offering with a high-earning American Express card, you can earn up to 2 rewards points per dollar spent.
Anyone with an ABN can use RewardPay, which means large companies, SMEs, sole traders, contractors, and even family trusts can make use of the service.
Earn points on your ATO payments
You can pay almost any business expense using RewardPay, and even government entities like the ATO. While many frequent flyer cards put limits on the points you can earn on ATO payments, using RewardPay lets you earn the maximum amount of points that your card allows. Similarly, you can also use RewardPay for paying your employees' superannuation contributions.
Some of your businesses largest expenses are most likely not payable with a credit card, including expenses like rent, supplier payments, and consulting services. RewardPay lets you unlock the points-earning potential of these payments.
On top of points-earning benefits you'll also get cashflow benefits for your business, with many frequent flyer cards offering 50+ days of interest free credit – this gives your business a reliable non-secured credit facility so that you can improve cashflow management.
How it works
RewardPay works by acting as an intermediary between your business and whoever you're paying. RewardPay accepts your credit card payment (with a fee of 2.4% + GST), and then pays the receiving party directly via EFT, usually in in just 1-2 business days.
Keep in mind that the cost of RewardPay's service may be tax deductable, so you could effectively pay as little as 1.68% to use the service.
Once you sign up for RewardPay (remember, it's free to sign-up and you're only charged when you actually use the service), you'll have access to a dashboard that lets you add in suppliers, businesses and anyone else you need to pay.
Then it's a simple matter of selecting who you want to pay and popping your credit card details into RewardPay.
How many points could you earn?
Let's say you run a small business with $20,000 of business expenses per month. Paired with the right points earning card, you could either earn up to 40,000 frequent flyer points in a single month, or almost 400,000 points annually.
With those kind of earnings, you could travel in business class from Sydney to Hong Kong on three return trips, and have enough points left over for a return business class trip between Sydney and Melbourne also.
In the example above, using the effective cost of 1.68% for RewardPay's fees, you would've spent $4,032 to acquire the points, but pulled out over $8,000 of value in flights after also paying the applicable taxes, fees and surcharges when making those reward bookings.