How business owners can earn more points by using RewardPay – use the right Amex to boost your points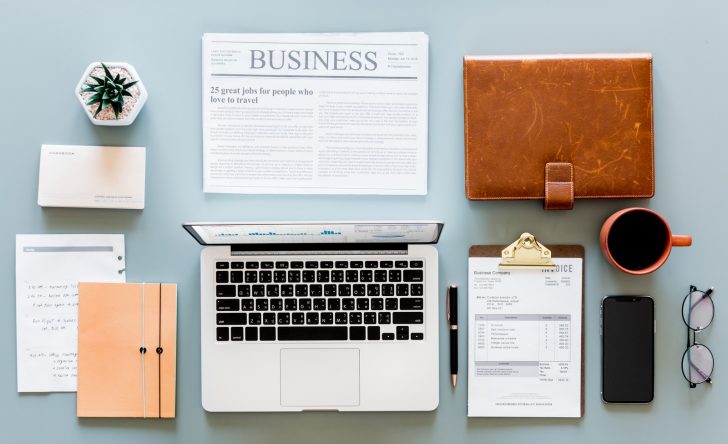 Given it's the start of the financial year, for business owners it's worth taking stock of how you are making the most of your business spend.
One of the ways to do this is through RewardPay, using a card which earns the most points – plus is appropriate for business use, is essential to ensure their surcharge is worth paying.
In this guide, we'll cover off how RewardPay earns you points from spend with the American Express cards that make the most sense, and look at how many points you could earn, the surcharges you'd pay and the overall outcome.
Disclaimer: We originally wrote about RewardPay in 2016, and this content reflects our personal opinion of the service as a long-time user. RewardPay is now a Point Hacks commercial partner as of April 2017.
It's definitely worth considering RewardPay for your tax, superannuation, contractor, rent or other large payments for the points and cashflow benefits – but only if you're using the right card.
We go into the card options in more detail below, but let's say you were able to use RewardPay with $50,000 in business spend each month, then you'd be on track to earn 900,000 points from a 1.5 point per $ earning card, such as the American Express Business Explorer or Qantas Ultimate American Express.
The points would come in at a net cost to your business of $10,080 assuming tax deductibility of the surcharge at the 30% company tax, or 1.68%. This is more than enough points earned to get you or your staff several times to Europe or the US in Business Class each year.
You'll need to factor in the taxes and fees that come with the redemption bookings too, of course – just like any other points redemption.
Key American Express cards to consider using with RewardPay
When we calculate which cards will offer the best value from paying surcharges, the key things to look for is the points earn rate – that's where you focus to maximise the points earned from spend.
The following cards all worth looking at for their earn rates north of 1 point per dollar, and that they are either aimed at business owners, or are consumer cards without business use excluded in their terms and conditions.
The American Express Business Accelerator offers 2 Membership Rewards Ascent points per $ on all spend up to $50,000 per year, which is equivalent to 2 frequent flyer points per $ spent. This would yield points earned at 1.2c per point when using RewardPay.
American Express Explorer offers 2 Membership Rewards Gateway points per $ spent, which is the equivalent of 1.5 frequent flyer points per $ – and this is uncapped. The Business Explorer does the same with a points bonus if you spend over $100,000 annually.
Both would yield Membership Rewards Gateway points at 1.2c per point, which means frequent flyer points earned at 1.6c per point or Starwood Preferred Guest points at 2.4c per point.
The Qantas Ultimate American Express offers 1.5 Qantas Point per $, uncapped, which means Qantas Points earned from RewardPay payments at 1.6c per point.
The Qantas Business Rewards American Express earns 1.25 Qantas Points per $, uncapped, with the Qantas Points earned into Qantas Business Rewards which means a little more flexibility in how you can use them within your business. This card yields a cost per point of 1.92c.
We have intentionally excluded other American Express cards such as Westpac Altitude Black, which states in it's terms that the card can't be used to earn points for business purposes. We have also excluded American Express-issued cards which would earn at 1 point per dollar or less for RewardPay payments, as the cost per point is creeping up to be too high to consider, in my opinion.
Summing up
RewardPay can be an aggressive way to quickly increase your points balances if you have confidence you can use those points for great travel outcomes which yield more value than the cost of paying the surcharge. I've used their service since launch and can recommend it – they do what they say and my experience of the service has been good.
Which card you use with RewardPay will depend on the volume of business expenditure you're making on the card, which points currency you are keen on collecting, and the cards you already have in your wallet (i.e. it may not be worth switching just to earn an extra fraction of a point per dollar).
If you can get this working for you, and know you'll use those points to your advantage, then its definitely worth giving a try.
Disclaimer: We originally wrote about RewardPay in 2016, and this content reflects our personal opinion of the service as a long-time user. RewardPay is now a Point Hacks commercial partner as of April 2017.